Parker finally let me take a picture of his TEETH!
He really didn't have a choice since he was strapped in his car seat riding around at Target.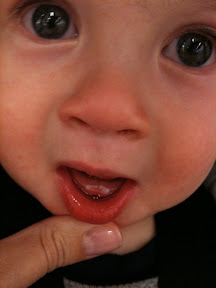 Don't you love the look on his face!?!? Look how not straight those teeth are...
Guess we should start saving for braces now.
- Posted using BlogPress from my iPhone